The giveaway has ended.
Check back in December to see who won!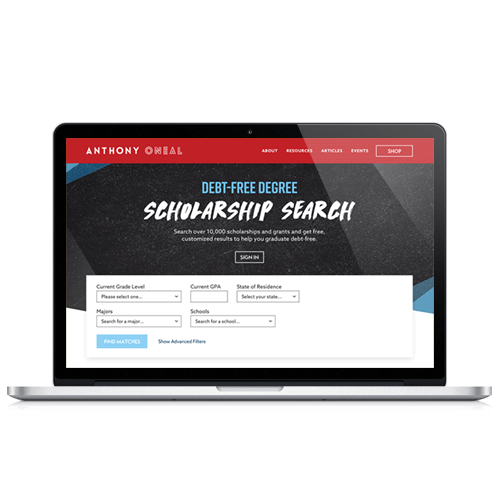 Find scholarships
to help you pay for college
Search over 10,000 scholarships and grants and get free, customized results to help you graduate debt‑free.
About Our Sponsor

SpeedyPrep is an online test prep platform that will help you save time, save money and earn college credit fast through "credit-by-exam." SpeedyPrep can help you study for and pass tests like the CLEP exam, DSST exam and more—saving you thousands on the rising cost of college tuition.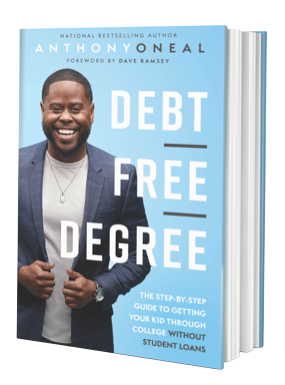 Graduate Debt-Free!
My new book, Debt-Free Degree, is the step-by-step plan for going to college without student loans.


MEET ANTHONY
Ramsey Personality, best-selling author, speaker and youth expert, Anthony ONeal helps students make good decisions with their money, relationships and education. Anthony is passionate about helping students pursue their passions while living a well‑balanced life.
READ MORE