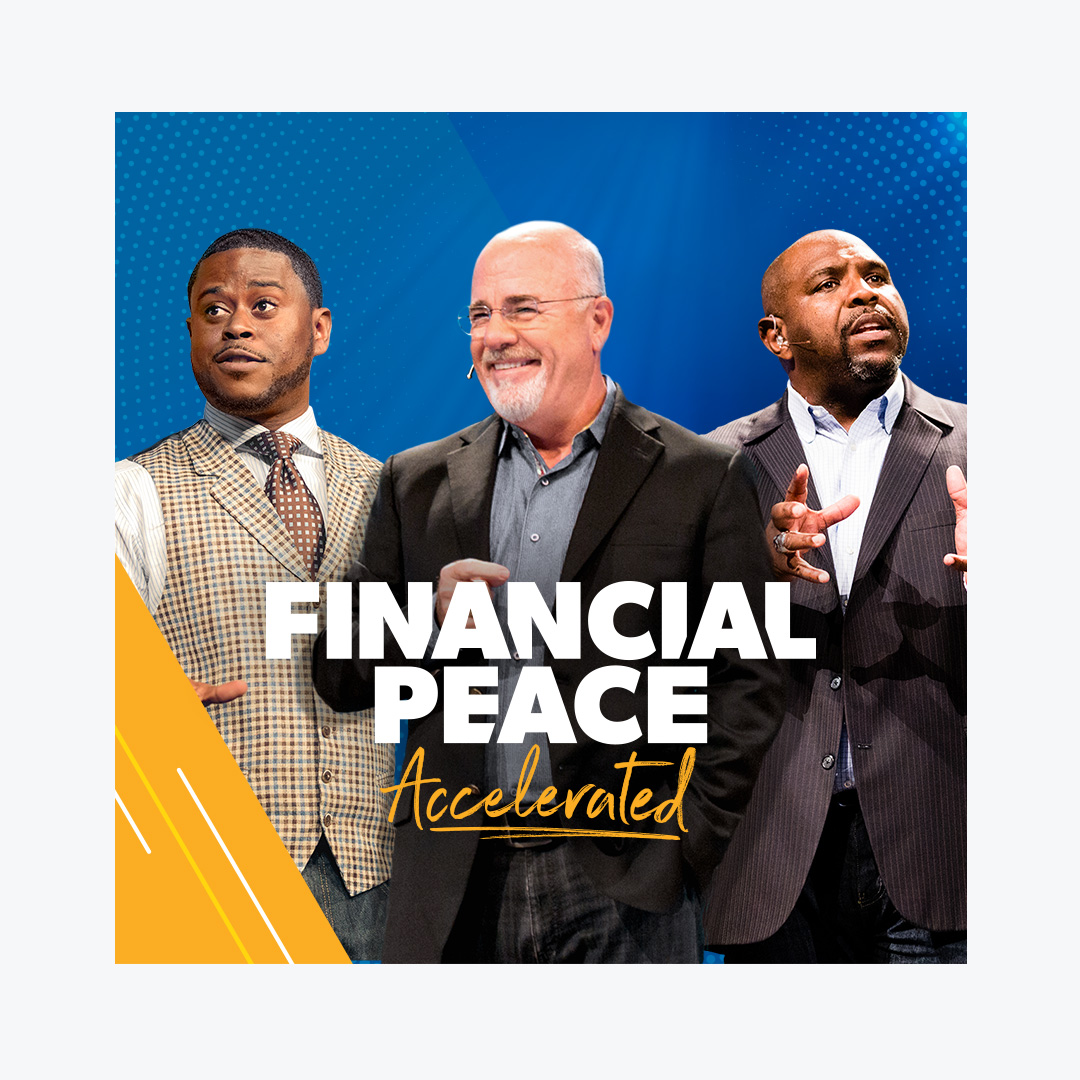 Financial Peace Accelerated - Orlando, FL | September 28, 2019
It's Time to Take Control of Your Money
Description
Ticket Info:
Discounts available for groups of 10 or more! Call us at 800-844-6934 or email us at liveeventsales@daveramsey.com.
Single Ticket:
Get one event ticket and one FinancialPeace.com membership.
Couple's Pass:
Get two event tickets and one FinancialPeace.com membership at a budget-friendly price!
Date and Venue:
Saturday, September 28, 2019
Calvary Orlando
1199 Clay Street
Winter Park, FL 32789
Are you stuck in a constant cycle of living paycheck to paycheck? We get it. Maybe you're stressed out wondering why you never have any money.
It doesn't have to be this way! It's time to learn how to pay off debt, save and build wealth . . . AND transform your life along the way.
Imagine what it'll be like when you pay off your last student loan. Or let's dream big: You log in to your retirement account and see that the years you've spent investing have made you a millionaire. Believe us—that moment can happen for you. It won't happen in one day, but it can START in one day.
Join Dave Ramsey, Chris Hogan, and Anthony ONeal for the first-ever Financial Peace Accelerated event in Orlando on September 28. In one day, Dave and his hand-picked experts will teach you ALL nine lessons of Financial Peace University—the class that has changed the lives of over 5 million people.
At Financial Peace Accelerated, you will learn how to:
Break the cycle of financial stress by creating and living on a monthly budget. It's time to tell your money where to go instead of wondering where it went.
Attack your debts one at a time with gazelle intensity, so that one day you can scream, "I'M DEBT FREEEEEEE!"
Put yourself on the path toward millionaire status by understanding how to save for the future, invest like a pro, and give with outrageous generosity!
In addition to your ticket, you'll also receive a year-long membership to financialpeace.com, which includes all 9 video lessons, all the tools you need to put the plan into action, and free access to EveryDollar Plus, our game-changing budgeting app.
When you attend Financial Peace Accelerated, you're not just buying a ticket for an inspiring event—it's your ticket to the beginning of your freedom story. We can't wait to see you there.
You can do this. We believe in you. Game on!
About Dave Ramsey
About Chris Hogan
About Anthony ONeal
Shipping & Delivery
Live Event Ticket
When you purchase a live event ticket, you will receive an email after completing your order. In this email you will be provided a link to print your event pass. You will be issued one link containing all the event passes to your event(s). This email will also contain additional information about the event including specific times and locations as well as details regarding childcare, VIP information, will call, etc.