ABOUT THE GRADUATE SURVIVAL GUIDE
In The Graduate Survival Guide, Anthony ONeal and Rachel Cruze identify five mistakes to avoid making in college. Authentic, real-life stories from Anthony, Rachel, and others will help high school graduates recognize how these mistakes can negatively impact their financial future. The Graduate Survival Guide will help students:
Learn how to make smart financial decisions during college.
Put into practice healthy money habits to keep them out of debt.
Take responsibility for saving money and spending with a plan.
Discover how to avoid student loans and pay cash for college.
Also included is a humorous and informative DVD featuring Anthony and Rachel as well as insights from college students. The Graduate Survival Guide will teach high school graduates how to win with money, both now and in the future.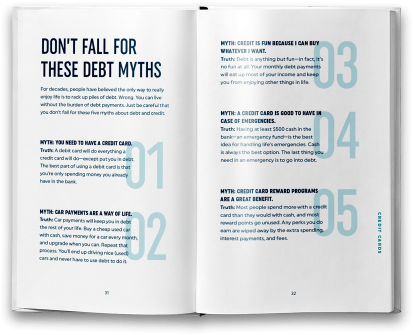 START READING NOW
FOR FREE
Enter your email address below to get a free preview of The Graduate Survival Guide today!